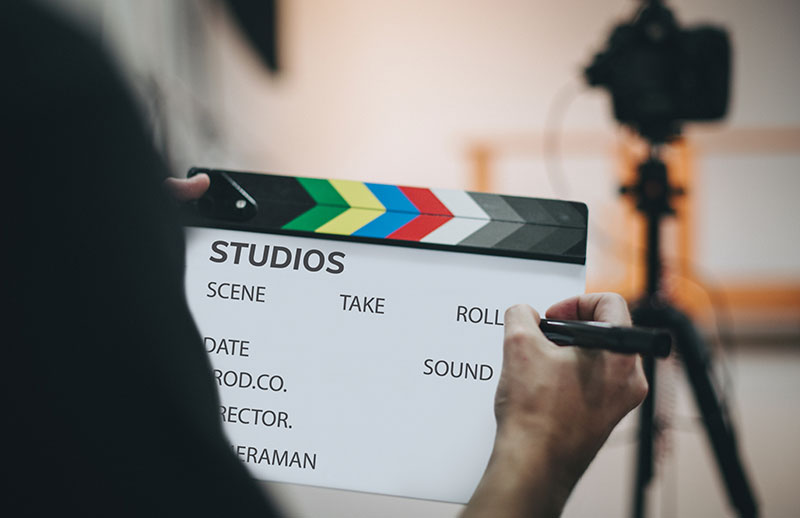 28 Mar

Tenerife: A Point of Reference for International Film Shoots
Tenerife has become a point of reference for international film shoots thanks to its natural shooting locations, its remarkable tax incentives, its highly experienced local talent, and its valued professionals.
It seems incredible to think that when Lumière brothers revolutionized the world of art and the audiovisual industry by inventing the film camera, they declared that film had no future as a business.
The audiovisual industry has by leaps and bounds, driven by the desire to meet the demands of film buffs and increasingly critical general audiences who love nothing more than a good story.
On top of that, in this increasingly globalized world, there is a growing demand spurred by the impetus generated by new technologies (such as video on demand).
All of this poses a tremendous challenge for the audiovisual sector, as it must quickly adapt to changes in an increasingly competitive market.
Given this scenario, it seems that one crucial element is choosing locations that offer all sorts of guarantees and advantages and, above all, the support of specialized companies and special legislation aimed at promoting the sector's growth.
An Island Setting
"According to Greek mythology, the Fortunate, or Blessed, Islands were a place where virtuous souls enjoyed perfect repose."
It is no coincidence that the number of productions based in the Canary Islands, and more specifically in Tenerife, is growing every year.
The island's natural characteristics and the efforts of its public and private institutions make Tenerife the ideal place to produce audiovisual works.
In 2018, Tenerife welcomed a total of one hundred national and international audiovisual productions, including photography projects, series, films, animation projects, television shows, documentaries, advertisements, and music videos. This number represents a three-fold increase compared to recent years.
Natural Beauty and Quality of Life
It's no wonder the Canary Islands are known as the Fortunate Islands because they enjoy a unique geographic location and climatological conditions that have transformed the islands' landscapes into a true paradise.
Imagine a place where you can shoot an endless number of audiovisual works at any time of year.
Tenerife is the biggest island in the Canary Island archipelago and the most populated island in Spain. Its 2034.38 km² surface area offers snow-capped mountains, deserts, sun-drenched landscapes, laurel forests, volcanic beaches, wind-swept and calm areas, and an endless number of microclimates, all of which combine to make this island a paradise to suit all tastes.
"We needed mountains, deserts, oceans, and forests, so we went back to the Canary Islands because, there, we had everything." —Basil Iwanyk, Producer, Wrath of the Titans".
Its spring-like climate averages between 23º and 19º C. Its clear skies, scarce rainfall, and extraordinary luminosity make it the ideal natural setting for the audiovisual industry.
For all that, Tenerife has consolidated its position as a tricontinental platform with a range of natural landscapes that is just a step away from each of the five continents.
Local talent and experience to support your audiovisual project
Audiovisual projects that decide to make Tenerife their base will have access to production services, all sorts of equipment rental, and mentoring to help find solutions for whatever needs may arise at every stage of production.
Professionals and companies in Tenerife have ample successful experience in both national and international productions.
"Scenes from films such as Rambo V: The Last Blood, Wonder Woman 1984, Fast & Furious 6, Palm Trees in the Snow, and Jason Bourne, among many others, were shot in the island's natural landscapes."
Furthermore, great first-rate film production and video game development infrastructure, such as the Teide HPC supercomputer, made it possible to develop and render the 3D modeling for the film Ozzy and Tad the Lost Explorer and the Secret of King Midas.
The Teide HPC is one of the most powerful supercomputers in Europe, and this makes it ideal for animation and special effects projects.
A Tax Regime that is Unique in All of Europe
It's important to mention that the Canary Islands have a differentiated tax and economic regime that help compensate for the effects of insularity, fragmentation, and distance from the rest of the European territory.
"The Canary Islands have the lowest tax rate of any European territory, and they offer full legal certainty backed by the European Union."
Tenerife offers audiovisual productions the best tax incentives in Europe (a deduction of between 35 and 40%), 20 percentage points more than any other Spanish territory.
Moreover, the island is part of the Canary Islands Special Zone (ZEC). Audiovisual companies based in Tenerife can benefit from a reduced 4% Corporate Tax rate (as opposed to 30%).
Security and Convenience for All Companies
Being an island that is far away from mainland Europe is no inconvenience as far as connectivity and transport. Tenerife has airports and ports that connect it with several territories in Europe, Africa, and the Americas.
Within the archipelago, there is an extensive transport network within the island that makes it easy to supply companies with products and services, both by air and by sea.
Tenerife is a prime European tourist destination and, as such, it offers thousands of accommodation options, including some of the best hotels and resorts from the most popular chains present in major Spanish and European cities. The island also offers other essential services such as catering and transportation.
To learn more about the advantages Tenerife has to offer the audiovisual sector, download our guide in English: "Tenerife: A Place to BE. 5 + 1 Reasons to Work in Tenerife."