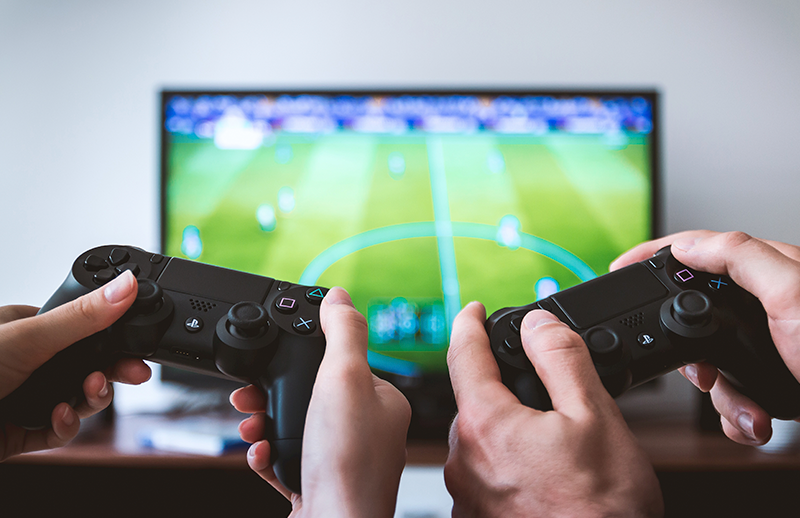 13 Aug

How to Enter eSports Tournament Circuit from Tenerife

Can you imagine being part of a professional eSports team?
You may have dreamed of going beyond your computer screen to become of one of those professional gamers you see filling eSports events stadiums.
Perhaps you're more interested in working on the technical side of electronic sports and becoming one of those developers who create imaginary worlds that fascinate millions of people around the world. In short, being part of the video game sector while you help develop eSports in Tenerife.
Get ready; there's a lot of work to be done. Yes, participating in eSports is within reach for anyone with an electronic device. It's easy to create a Twitch or Mixer account and start livestreaming your eSport moves. What's not so easy is getting to work as a professional eSports player.
This won't come as a surprise if you're interested in the technical side of the sector; but we should mention that, in order to excel as a professional gamer, you need to get trainingthat is up to par. Plus, like any other athlete (because playing video games is a sport), you must devote yourself to your sport full time.
Fortunately, it's becoming increasingly easier to find good video game courses and training programs. Many companies offer different options and multiple levels of difficulty to improve in this discipline. From courses lasting just a few hours to talks such as TLP Innova organized by companies in the eSports scene, up to and including continuing education in video game development and design.
The AEVI (Spanish Video Game Association): a key guidepost
The Spanish Video Game Association works with all the actors involved in the videogame value chain. Developers, publishers, and resellers are all part of this organization that works to defend the interests of the gaming community.
Call of Duty World League, FIFA eWorld Cup and the Overwatch League, and the key e-sports operators in Spain (LVP, Game eSports and Liga Playstation) are just some of AEVI's collaborators and members. The organization has a privileged position in the eSports scene, which makes it especially interesting to follow its guidelines and suggestions.
AEVI has emphasized local video game creation. One of their plans, the "Mentorship Network," is aimed at helping local creators with their video game projects. Thanks to the Spanish Video Game Association, new developers from all over Spain can contact a network of professionals with a proven track record in the industry. They are offered guidance and support in identifying and resolving problems.
"Spain to Become a World Leader in eSports" AEVI report.



AEVI  on the Move
AEVI Report  is also helping to consolidate the local video game industry through its program "AEVI se mueve" ("AEVI On the Move"), thanks to which the organization has traveled over10,000 kilometers offering talks, visits, and participation in forums in numerous Spanish cities, including Santa Cruz de Tenerife.
In addition to all this, the organization is creating a job bank that specializes in the sector. This digital platform will offer universities and studios a meeting point where companies can find student trainees quickly and easily.
AEVI focuses, above all, on eSports. This is only natural, given that the various reports the organization has issued position Spain as a place worth noting for the future of this discipline.
"Studios are increasingly talking about Tenerife. They appreciate events such as TLP Tenerife as well as the tax breaks and other efforts the local Government has made to promote this sector. It's only a matter of time before major projects start to set up camp on the islands." – José María Moreno. President of AEVI.
Tenerife and AEVI: A Common Future
The eSports TLP (Tenerife Lan Party) was organized with help from AEVI. Many companies that collaborate with AEVI support TLP, which is becoming increasingly more important. For instance, "Riot Games", creators of "League of Legends" (LoL), have formed close ties with this eSports event by offering one of their national eSports league tournaments.
It's also worth noting AEVI:'s relationship with independent development companies in Tenerife: Gofio Games, Papas con Mojo Games, Quillo Prods, Nero Saution, Viridi Stella,Qubical Game Studio, Reckless Monster Studio, Daydream Software, and Fire CycleGames. All these companies took part in the TLP Tenerife development competition. They had a chance to present their creations to a jury of experts, which included Arturo Monedero, Vice President of the Spanish Video Game Association (AEVI), among others.
Fire Cycle Games and Qubical Game Studio won the prize: six months' use of the workspaces of INtech Tenerife and a technology entrepreneurship consultancy service.
It's becoming increasingly attractive for companies to base their operations in the Canary Islands. The islands' regional Government wants to make it easy for video game companies to set up shop in the archipelago. And with this objective in mind, it is helping companies looking to base their operations there with consulting and tax breaks such as the reduced 4% Corporate Tax rate.
With help from companies in the sector and the Government of Tenerife, the idea of forging a future in the world of eSports is becoming more interesting every day.
Are you ready to dive into this new booming sector?
Now you can download our free ebooks on all the advantages that Tenerife offers for different sectors and industries. Take the step! Open or expand your company in a destination full of tax and vital advantages.